Featured Speaker
MINDY GROSSMAN
CEO, HSNi
Mindy Grossman is the CEO of HSNi, a $4 billion direct-to-consumer retail portfolio that includes live content retailer HSN and the Cornerstone portfolio of home and family lifestyle brands.
With nearly four decades of experience at some of the world's most iconic brands including; Tommy Hilfiger, Polo Ralph Lauren Company and Nike, Mindy is known as a transformational leader. She has been named one of Fortune magazine's "Top Persons in Business," Forbes' "Top 100 Most Powerful Women," and Fast Company's "Top 100 Most Creative People in Business,".
Why Attend
SHOP.ORG
Shop.org is the annual e-commerce conference for digital retail thinkers and doers! We've created a new immersive experience that blends insightful and actionable educational content, an easily navigable EXPO floor full of futuristic tech solutions and engaging new ways to expand your professional network. Register now and get access to:
Time is running out
Register by July 12 and save $300!
2016 Retail Attendees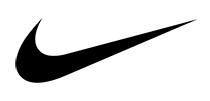 2017 Sponsors