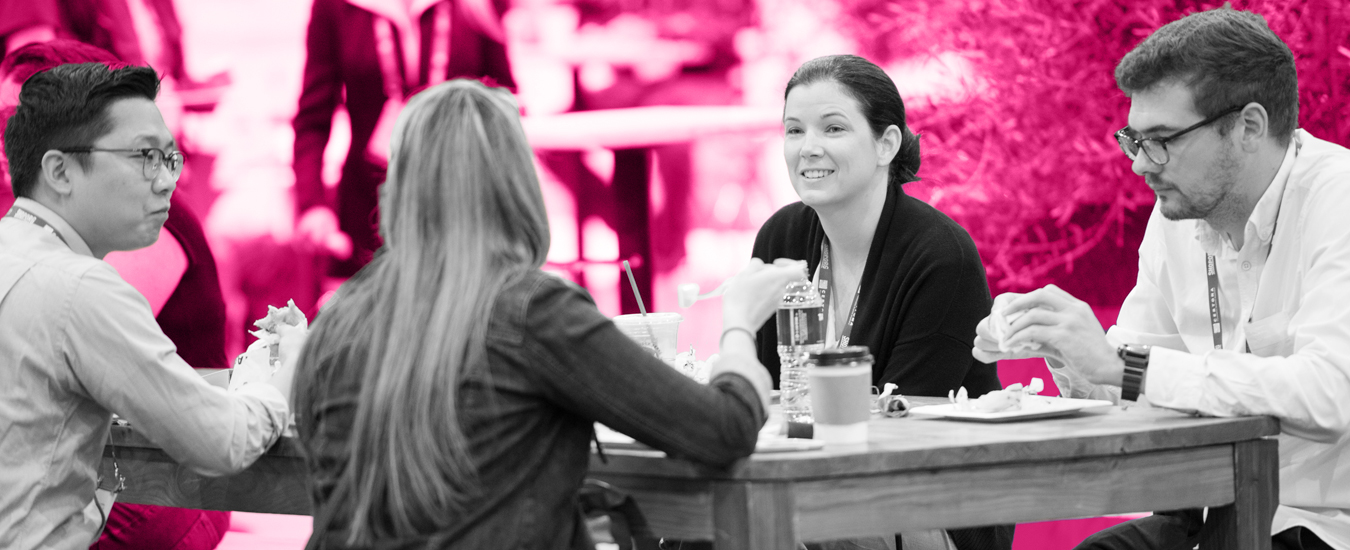 TEAMWORK IS THE ABILITY TO WORK TOGETHER TOWARDS A COMMON VISION,
EVEN IF THAT VISION BECOMES EXTREMELY BLURRY
Retail is changing at an incredibly fast pace...so fast that you may feel like it's leaving you behind. Don't worry! You can bring your entire team to Shop.org and become the office rock stars you were meant to be. Companies that send 5 or more will receive a massive discount on a full conference pass.
4 REASONS YOUR TEAM NEEDS TO BE AT SHOP.ORG
Our speakers are the leaders of the pack. They're the game-changers, go-getters, luminaries, movers and shakers. Whatever their titles, they're the top dogs across a range of diverse industries and companies.
Networking has never been easier. Organically cultivate intimate, high-value conversations with this exclusive crew of badasses to grow your network.
Through NRF Meetups, we'll help you find potential exhibitor matches before you even arrive, so everyone can spend less time searching and more time building solutions. You're welcome.
At the EXPO, we make it a priority to offer you the best solutions for your toughest problems. We curate the top vendors for your specific issues, ensuring you get the technology you need, now.
Retail Team Rates
Retail Member Team
Team of 5 or more
Team of 11 or more

$775
$675
Retail Non-Member Team
Team of 5 or more
Team of 11 or more

$1,075
$975
Need help with registering?
Contact
The Shop.org Concierge can answer questions about pricing, team registration and more.
concierge@shop.org