SHARED KNOWLEDGE IS CRITICAL TO SUCCESS
That's why you send a retail team to Shop.org. And the huge savings, of course. Register Today.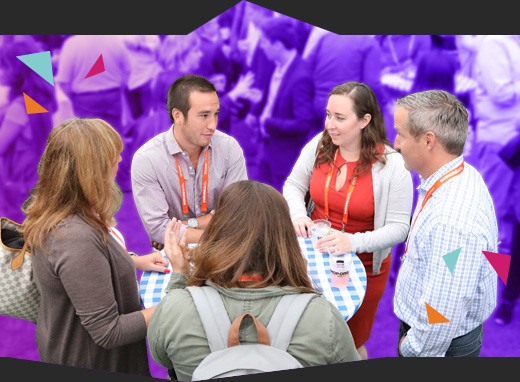 WHAT'S A RETAIL TEAM?
Just register for five full conference retail passes to receive the team discount. All five must be from the same company. That's it. Both NRF members and non-members are eligible for a big discount — check out the team rates.
5 REASONS YOUR TEAM NEEDS TO BE AT SHOP.ORG

With all of the celebrities, e-commerce trailblazers, and digital innovators speaking at Shop.org, you'll need your entire team to be able to get the most out of the show.

Meet new friends, and connect with old ones, at the numerous networking breakfasts, lunches, dinners, and cocktail parties.

With 200+ exhibitors, you won't be able to talk to every solution provider on the EXPO Floor. Divide and conquer to find a company that best fits your needs.

Getting out of the office breeds creativity. LA provides a great opportunity for you and your team to participate in exciting team building opportunities.

Many digital disrupting companies have already committed to exhibiting. You'll be able to meet with them 1-on-1 to receive insight on how your team can stay ahead of the curve.
Need help with registering?
Contact
The Shop.org Concierge can answer questions about pricing, team registration and more.
concierge@shop.org